Spurs condemn post-match racist abuse directed at Destiny Udoji on social media
2023-10-03 14:24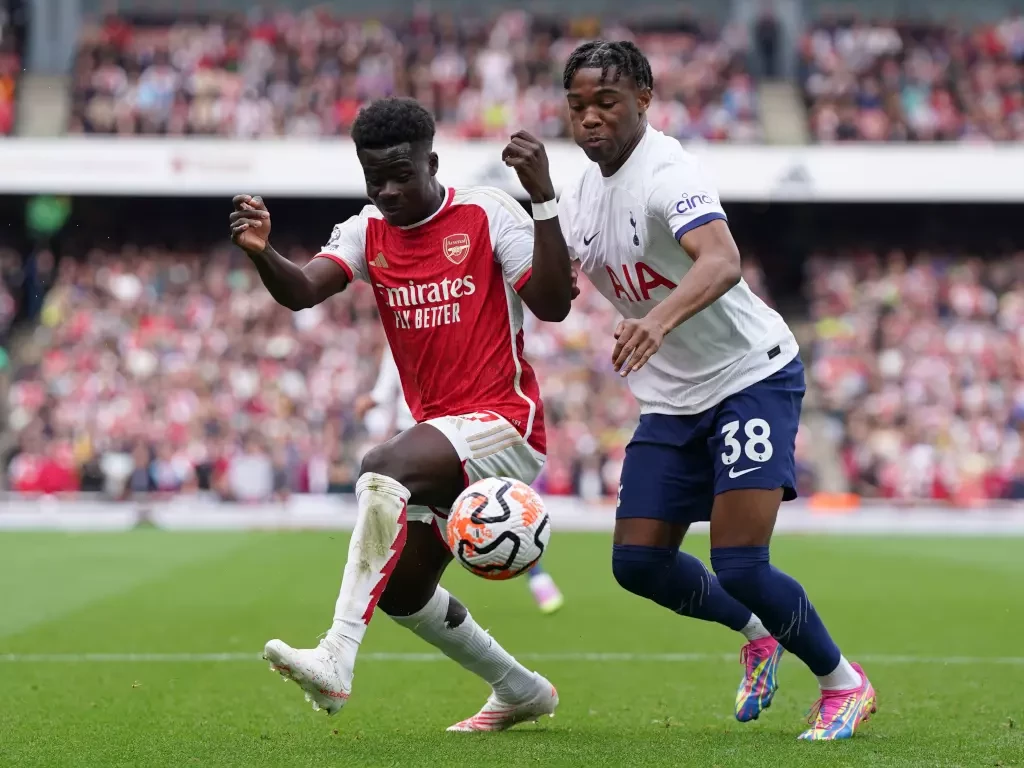 Tottenham have condemned the racist abuse directed at defender Destiny Udoji on social media following Saturday's 2-1 home defeat to Liverpool .
Liverpool forward Diogo Jota was sent off for two fouls on Destiny Udoji.
Tottenham said in a statement: "We are disgusted by the racist messages directed at Udoji on social media following Saturday's game against Liverpool."
"We stand with you, Udoji."
The club said they would "work with the Premier League and, where possible, take action to hold any individuals who can be identified to account".
Udoji joined Tottenham from Udinese in August 2022 and was loaned back to the Italian team for the 2022-23 season.
The 20-year-old has started all seven Premier League games this season under Ange Postkoglu as Spurs remain unbeaten.
"Liverpool Football Club condemns all forms of racism and discrimination and will work with relevant authorities and social media platforms to help identify those responsible and impose the harshest consequences," the club said.
Anti-discrimination charity Kick It Out said it was "outraged" to see Udoji being targeted.
Troy Townsend, Kick It Out's director of player engagement, said: "No matter how much controversy or emotion there is in the game, there is no justification for this abhorrent statement."
"We are extremely concerned that players are constantly subjected to the most egregious rhetoric on social media after games and there is a need to hold those responsible accountable. High-profile players have been targeted almost every weekend since the start of the season in August."
"This worrying trend reminds us that while there is still much work to be done to combat discrimination in football, social media companies must take the issue seriously."
"We have received multiple reports of racist abuse directed at Udoji and have shared these reports with the relevant authorities."