Stop playing tantrums: Neville calls on Ronaldo to accept the fact that he is out of form
2022-12-08 15:58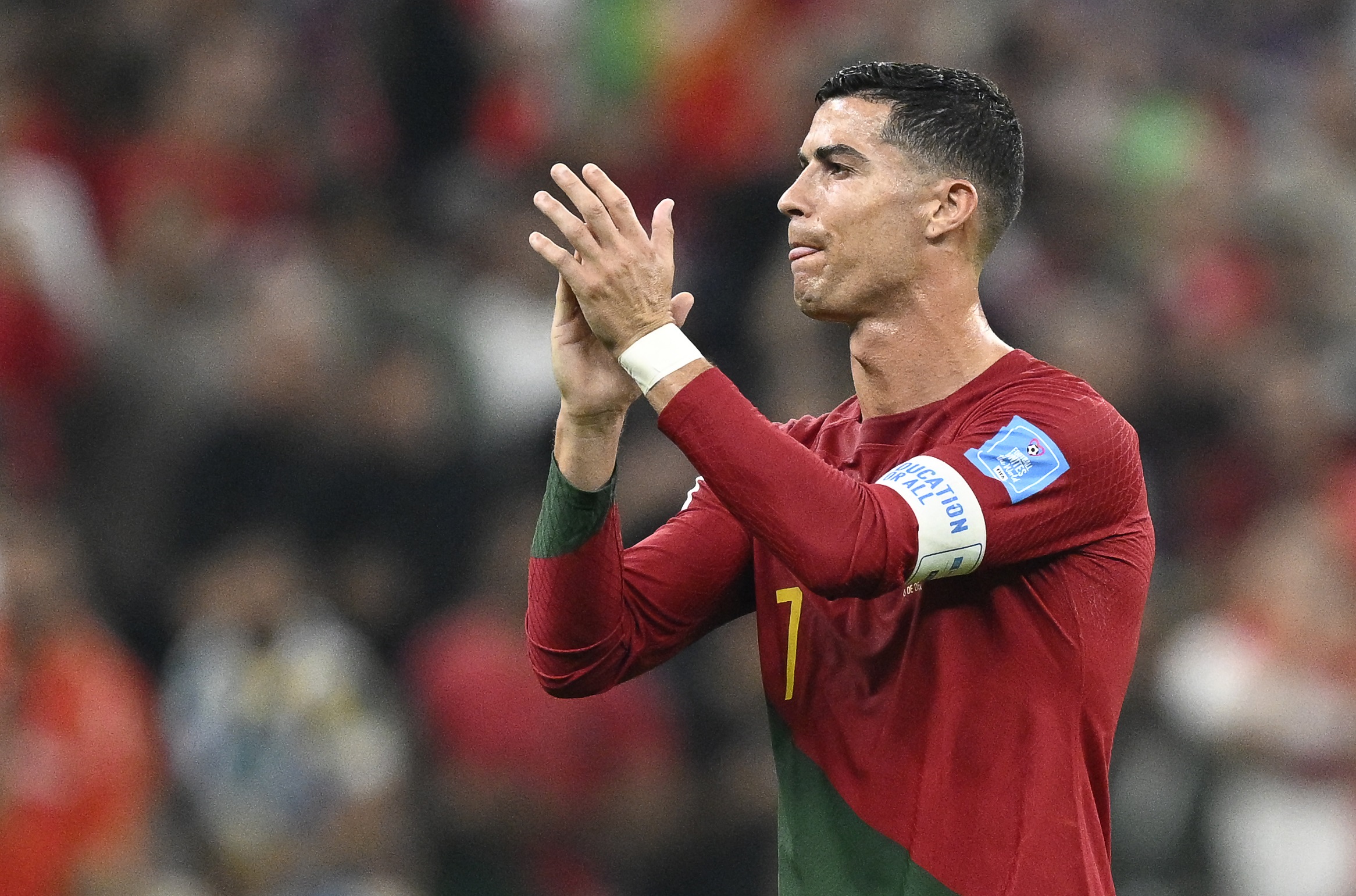 The 37-year-old football star Cristiano Ronaldo was placed on the bench in the top 16 of the World Cup . It is also speculated that Ronaldo was placed on the bench by coach Santos because he could not perform too well in the group stage Standby. When Manchester United star Gary Neville commented on the game, he also called on Ronaldo to stop playing his temper and accept the fact that his state is different from the past.
According to media reports, when Portugal faced South Korea in the final round of the World Cup group stage, Ronaldo was unhappy because he was replaced early. According to media reports, Santos is not the first coach to have a bad relationship with Ronaldo. Among them, Manchester United coach Ten Hag has had the most unpleasant relationship.
Manchester United star Neville said before Portugal's match against Switzerland, "Things are already a little bit bad. If Ronaldo scores in the game, I will not be surprised at all, but his temper and anger on the field are very important." It should stop because it's not doing him any good. His career is already legendary, there's no doubting it, he's one of the greatest players of all time, but for now, he can do it better one."
"Should leave gracefully"
Neville emphasized that Ronaldo should find out the reason from himself instead of blaming the coach all the time. He said, "Is it the Juventus coach's fault? The Manchester United coach also made a mistake? Now it's the Portuguese coach's turn to do the same thing?" Neville pointed out that Ten Hag didn't want Ronaldo to stay at Manchester United because he felt that the team It would be better without Ronaldo, and does the Portuguese coach feel the same way?
In addition, Ian Wright also said, "Although Cristiano Ronaldo is a great player, this is a team project. His performance in the past few years has not been so good, and each time he ended with a more intense ending." Finished, and he didn't look too happy."
Nigel De Jong specifically pointed out, "A great player like Ronaldo should leave this stage gracefully. We have seen Kidan and other great players leave gracefully before, and I don't think so. He was able to accept not being able to play."