Tawadi said between 400 and 500 migrant workers had died in World Cup-related processes, which Qatar's World Cup organizing committee said was the highest number of work-related fatalities in the country
2022-12-01 14:19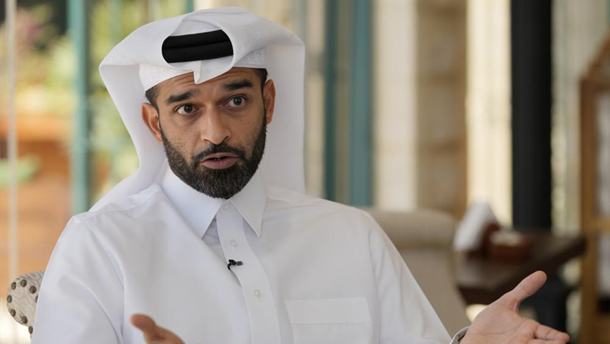 On Tuesday, Qatar World Cup Organizing Committee Secretary-General Tawadi publicly admitted that 400 to 500 foreign workers died in the process related to the World Cup.
In an interview with British journalist Morgan, Tawadi was asked how many foreign workers died during the preparations for the World Cup in Qatar, including the construction and reconstruction of the stadium. Tawadi said it was probably between 400 and 500 , but he did not know the exact number. However, if someone dies, one case is too much.
Tawadi believes that health and safety standards at these sites improve every year, at least at the venues where they host World Cup matches, since they are responsible for those venues.
Previously, Qatari officials had not publicly mentioned this figure. The report from 2014 to the end of 2021 only includes figures for deaths of workers involved in the construction and renovation of existing World Cup stadiums. The figures point to only three deaths linked to the World Cup stadium construction project, and 37 unrelated deaths, such as from heart disease.
The Guardian once reported that as many as 6,500 migrant workers from South Asia have died in Qatar since it was awarded the right to host the World Cup in 2010.
After Tawadi made the above remarks, the Qatar World Cup Organizing Committee issued a statement stating that this was recorded every year in the organizing committee's public report, including 8 stadiums, 17 non- Competition venues and other related venues. The figures Tawadi was referring to were national statistics of 414 work-related fatalities across the country between 2014 and 2020, across all industries and nationalities .