Ten Hag wants Maguire to bring World Cup form back to United after England knocked out by France
2022-12-13 13:25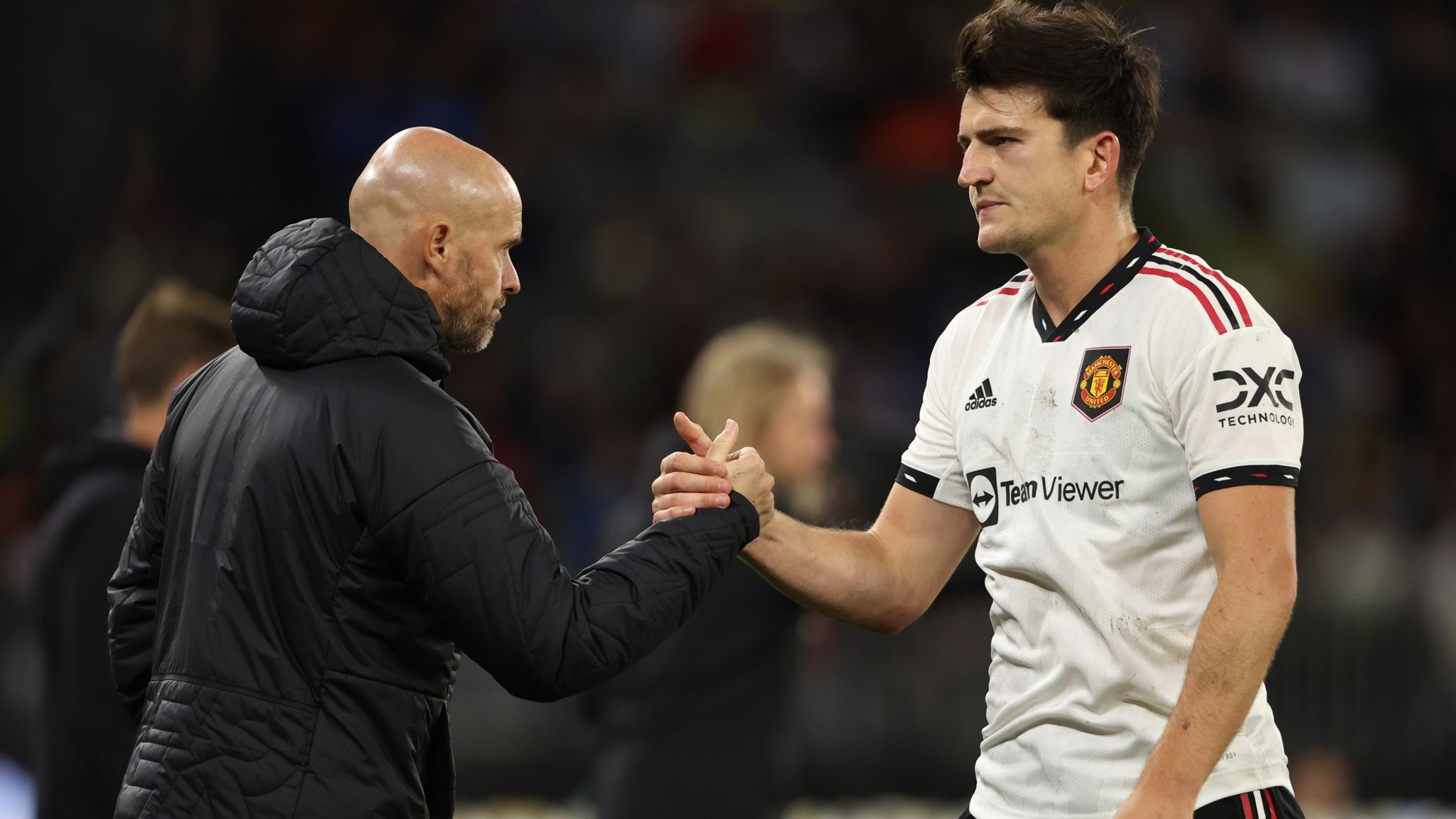 Although England was eliminated from the quarter-finals of the World Cup by France, Manchester United defender Maguire, who played for his country, was recognized by coach Ten Hag.
"I think he's done a really good job and had a great World Cup," Ten Hag told all the Manchester United and British reporters present. "He's been consistent and a good factor in England's defence."
"I've been asked a lot of times if he's good enough to play for me and it's clear he's good enough to play at the highest level."
"has potential"
Ten Hag said that he is full of expectations for Maguire and believes that the central defender will regain his confidence and gradually integrate into the team system: "It depends on whether he can show confidence on the field, but no. He's going to be a very important player for us when we play with confidence. That's not only what everyone expects from him, it should be what Harry expects from himself."
"He has very high standards, he wants to play at the highest level, he wants to lead the defence, so it's all up to him. I believe he has the potential to play our style and fit into our system."
'Bringing World Cup status back to Manchester United'
Ten Hag also sent a message to Maguire, asking the player to enter the second half of the season with the state of the World Cup and fight for his starting position: "He almost always played well when he played for England, but he did not perform well for a while in Manchester. Obviously, he had some difficulties."
"When he has confidence in himself, he shows it on the pitch. When he works hard, he gains confidence. You can see that in the way he plays for England," Ten Hag added to the road.
"We hope he can bring it back to Manchester United. I expect him to perform, the team expects him to perform, and if he can do that, he will be a great player for us."
"Being Ready Before the Opportunity Comes"
After Manchester United was defeated by Brentford 0-4 this season, Ten Hag decisively gave up Maguire, who was in poor form, and replaced him with Varane. Until the start of the 2022 World Cup, Maguire only played 9 games for Manchester United, with zero goals and assists.
Ten Hag argued, "I chose to play Varane, it doesn't mean I am targeting Maguire. Sometimes it is because one player is in a better state than another player. I hope I am in the right center back. There are two or three good players in the position."
"After the 4-0 loss at Brentford, I had a feeling that I had to make a change at center-back. He was unlucky, he played against him in that game. But it didn't work out. It shows that his ability is not good, and it does not explain my opinion of his ability."
Ten Hag finally said that Maguire needs to be prepared and wait for the opportunity to come: "The only thing he needs to do is to train well, perform well, maintain the current level and rhythm of the game, and his opportunity will come. He will have the opportunity to show it."