The Brazilian fierce player who scored a goal with an upside-down golden hook in the World Cup in Qatar was injured and may be sidelined for a month
2022-12-14 13:54
According to British media reports, Brazil 's 25-year-old striker Richarlison was injured in the warm-up phase before the World Cup quarter-finals against Croatia in Qatar, and now he is likely to need to be injured for at least a month.
It is understood that although Richarlison strained his hamstring during the warm-up, he still insisted on playing for 84 minutes in this focus game, but in the end Brazil still lost to Croatia in the penalty shootout and stopped again in the World Cup Quarterfinals.
Richarlison has recently returned to the Premier League club Tottenham Hotspur 's training center for a medical examination. However, due to his injury, Tottenham coach Antonio Conte is worried that Richarlison will need to be absent for at least a month due to the injury. Currently, Tottenham is waiting for the evaluation and inspection results of the injury.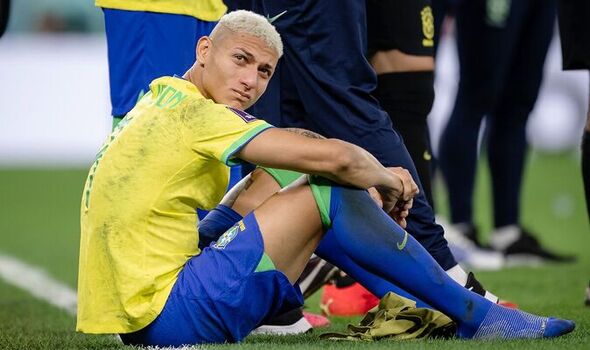 With the news that Richarlison is facing an injury, Conte may face difficulties in arranging the deployment of the offensive lineup of the Tottenham lineup.
Because Richarlison, who performed well in offense, initially served as the 29-year-old England striker Harry Kane who helped Tottenham's main force to share the offensive end, and Kane's penalty errors and sluggish performance in the World Cup will affect him to some extent mentality, Richarlison's sharing of work occupies an insignificant position.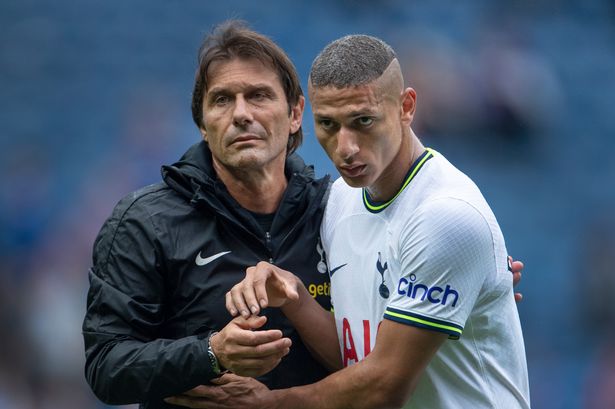 Richarlison had a superb performance in this World Cup. He staged a wonderful upside-down golden hook in the first World Cup group opener, and also scored twice to lead the team to victory. And he also played 4 games on behalf of Brazil in this World Cup and contributed 3 goals.
Next, Tottenham will start a club friendly match with French Ligue 1 Nice next Thursday, and then face Brentford in the second half of the season when the Premier League continues to compete on December 26, when Richarlison is likely to be unable to play due to injury. contest.

For more information about football matches and transfers, please click on our website 77577SPORT to browse more sports news, and you can also like on the homepage to give great support to this platform, thank you for watching!