The two outstanding goalkeepers of this World Cup respect each other and Martinez hugs the Croatian goalkeeper after the game
2022-12-14 14:09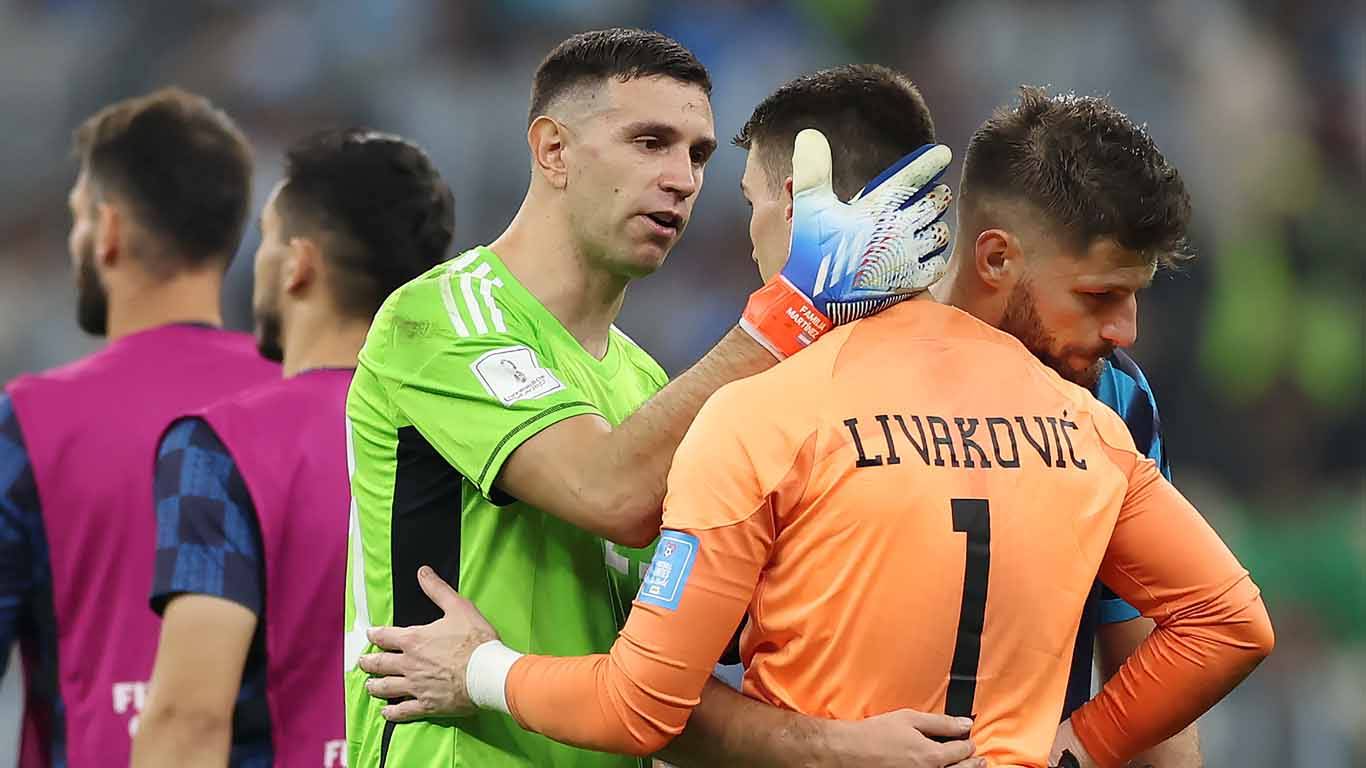 Argentina defeated Croatia 3-0 in the semi-finals of the World Cup in Qatar, which became the most tense match of the World Cup. After the match, the two teams also respected each other. The 30-year-old goalkeeper Emiliano of Argentina was photographed on the field · Martinez stepped forward to hug and comfort the tearful Croatian goalkeeper Dominik Livakovic, 27 .
These two goalkeepers have made a lot of contributions to the national team in this World Cup . The picture of the two outstanding goalkeepers cherishing heroes is so moving that the outside world is looking forward to seeing the wonderful performance of these two goalkeepers in the future.
Martinez performed well in this game. Even though Croatia had possession of the ball in the game, it was still difficult to break through the goal defended by him. They scored free kicks and tackled the goal, but both were confiscated by Martinez. He also made several heroic saves, including a long-range shot from Croatia captain Luka Modric.
Prior to this, Martinez also guarded against pounces in the penalty shootout between Argentina and the Netherlands, preventing the goal and giving Argentina a thrilling victory.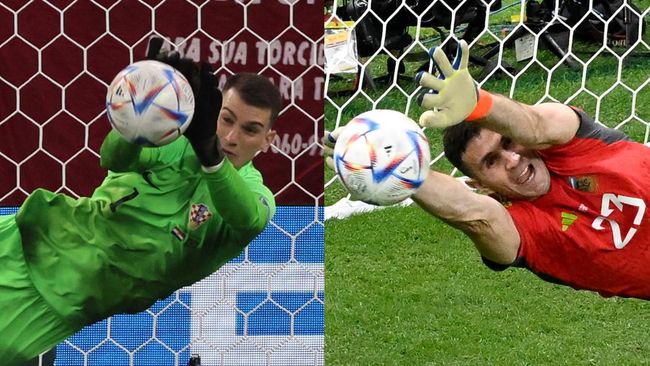 As for Croatia's goalkeeper Livakovic, it is definitely the biggest surprise of this World Cup. Although Argentina beat Croatia with a huge advantage of 3-0 in this game, the Croatian goalkeeper made 4 saves in this game, and this is his The 24th goal saved in this World Cup has become the goalkeeper with the most saves in all World Cup games in Qatar.
In addition, Livakovic also bravely saved the goals of Japan and Brazil earlier, and in the tense matchup with Brazil, the strong offensive favorite, he even made frequent rescues in the game. The goal machine Neymar's shot has also saved the attacks of 4 other shooters including penalties. The goalkeeping strength is amazing.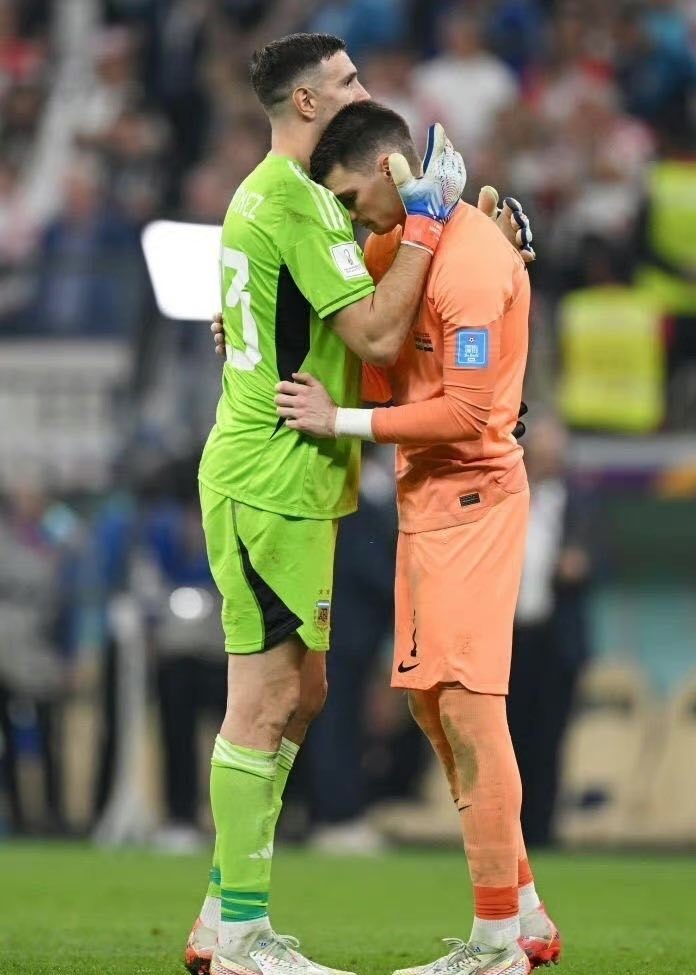 At the same time, Livakovic also set a record of 12 saves in a single game in that game, which also surpassed the record for the number of saves in a single match in the World Cup and became the first team for Croatia to drag into overtime in the knockout round of this World Cup. And the biggest contributor to victory! I believe that his solid ability will be able to compete with Argentine goalkeeper Martinez for the Golden Glove award in this World Cup.