Walker says Mbappe won't be in the way of his country winning the World Cup
2022-12-08 12:19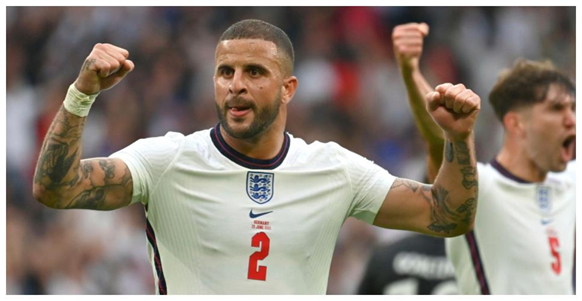 England will face France in the quarter-finals of the World Cup in Qatar . England full - back Kyle Walker is considered the most crucial player in defense of Mbappe. In an interview with "Sky Sports", he said that the team should focus on the French team as a whole, not just Mbappe.
France still performed well in this World Cup, especially the offensive line led by Mbappe . They scored 9 goals in 4 games , with amazing scoring efficiency. Mbappe even led the scorer list with 5 goals.
Walker believes that this game is not England vs. Mbappe but England vs. France. Walker said that Mbappe is a very good player, but he will not let him go easily and let him score goals. Walker represented the country in the quarter -finals. They had no way out, because if they lost, they would go home. No one wanted that, so Mbappe would not be an obstacle for Walker to win the World Cup for the country.
Walker and Mbappe have faced each other four times, against Mbappe's Paris Saint-Germain in the Champions League when he played for Manchester City. Walker said that in the Champions League, when they play Paris Saint-Germain, they cannot only consider Mbappe, but also Messi and Neymar. Walker believes that like this game, Mbappe is a very good attacker in the French team, but there are other good players in France, including Giroud, Griezmann and Dembele, etc. They cannot be underestimated because they are also good players. would cause huge trouble.
Asked whether to understand why Mbappe is considered the best defensive player, Walker said he knows what needs to be done, but it is difficult to do it. He will not underestimate himself. He has played against Mbappe four times before and has defensive experience, but he still has to be very careful, and he will not be polite to him while giving due respect to his opponent.