When Argentina and the Netherlands clashed on the field, someone threw sharp objects!
2022-12-12 16:37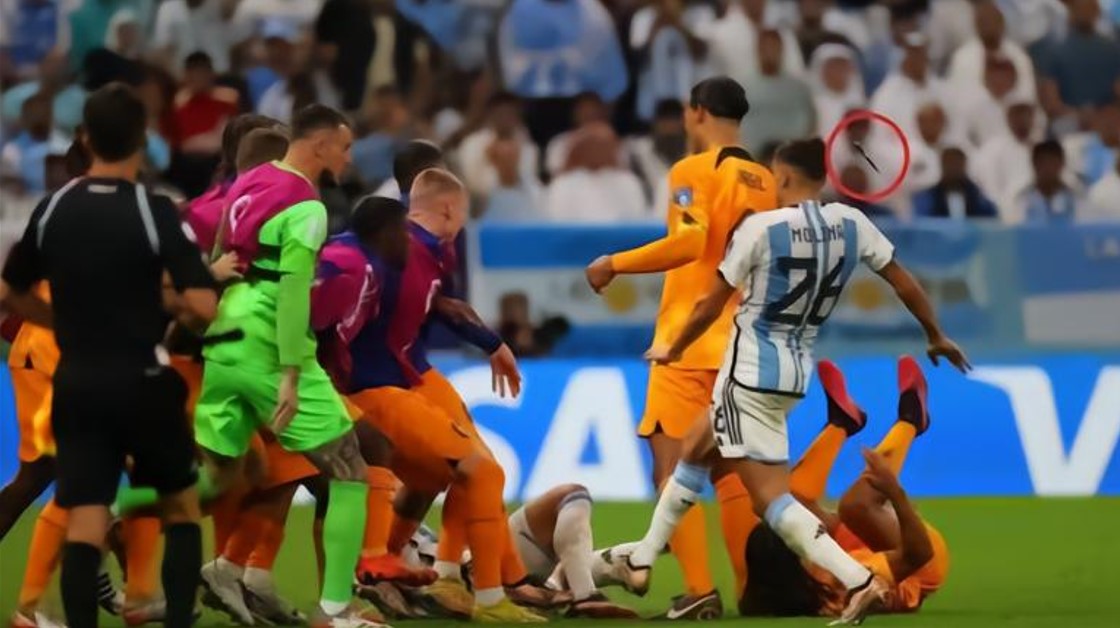 According to the latest report from the Argentine media "TYC", during the large-scale conflict between the Argentine team and the Dutch team in the quarter-finals of the World Cup in Qatar, it was found that someone threw a sharp pen at the Argentine players. Fortunately, the pen did not hit anyone, otherwise the results would be disastrous. However, as soon as this dangerous news comes out, it is likely to attract the attention and investigation of FIFA (FIFA).
At that time, in the 88th minute, the 28-year-old Argentine midfielder Leandro Paredes intercepted the possession of the 27-year-old Dutch defender Nathan Ake with a left tackle and knocked him down. After a successful tackle, Paredes angrily kicked the ball towards the Dutch player on the bench next to him, causing the Dutch substitutes to rush forward to besiege Paredes.
Originally Paredes walked away casually, this series of actions aroused the anger of the 31-year-old Dutch captain Virgil van Dijk who was on the field, and he went straight forward and violently knocked Paredes to the ground with his body, causing the There was chaos on the sidelines.
The 24-year-old Argentine defender Navier Molina, who was closer to Paredes, rushed forward to try to protect him. But at this moment, an uncapped pen with a sharp tip was thrown at Molina's head, although the pen passed behind Molina's head without causing any injuries. Injured, but this scene happened to be captured by an Argentine reporter with a camera.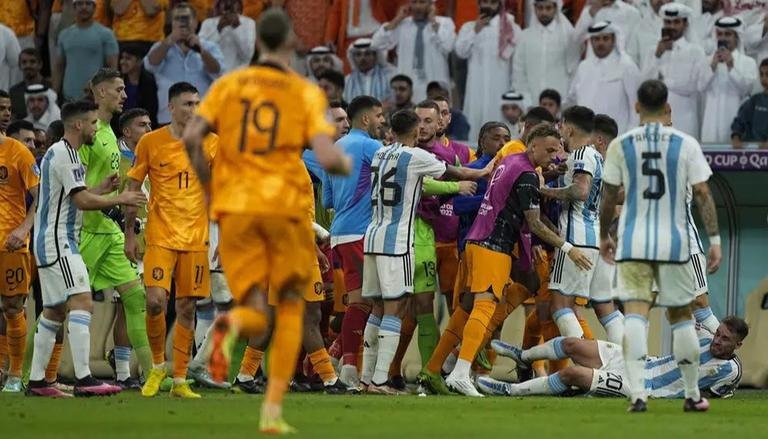 It is reported that the pen was probably thrown by Dutch assistant coach Edgar Davies or coach Louis van Gaal. However, it is not known who threw it. However, as FIFA launches an investigation into the conflict on the field, it is believed that FIFA will soon upgrade the investigation and disciplinary procedures to take severe punishment.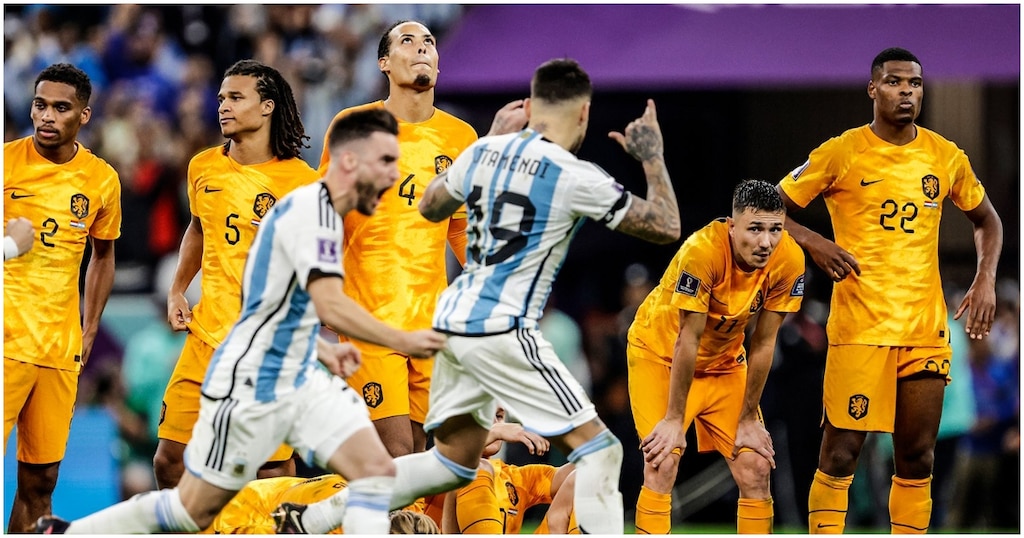 For more information about football matches and transfers, please click on our website 77577SPORT to browse more sports news, and you can also like on the homepage to give great support to this platform, thank you for watching!