Whether Di Maria can represent Argentina against the Netherlands after injury is still unknown
2022-12-09 13:09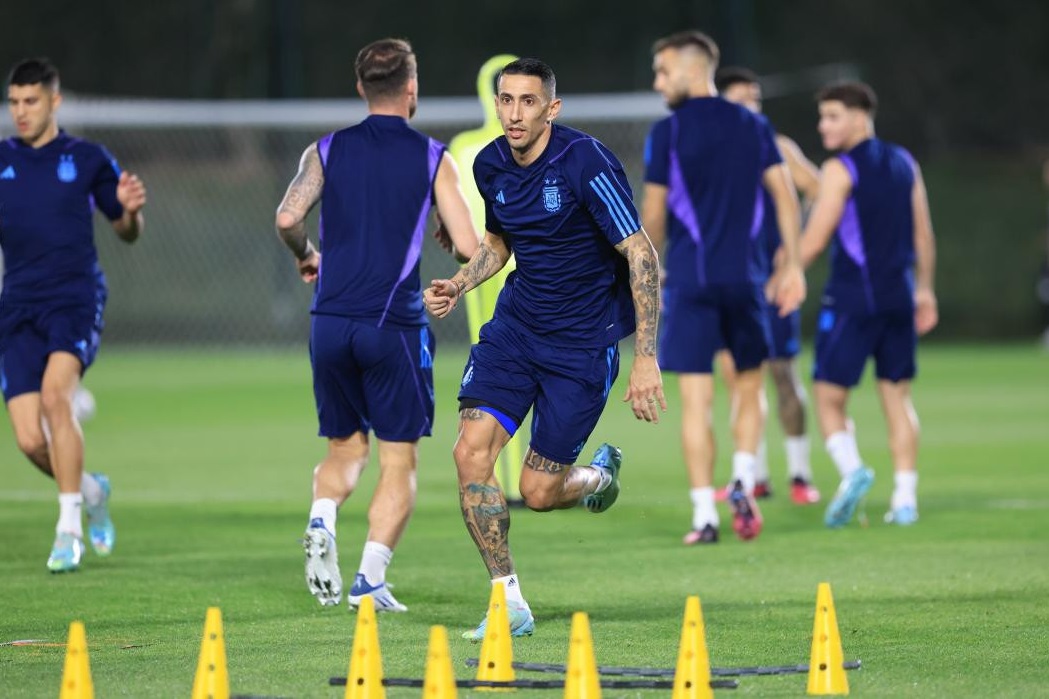 "Pampas Eagle" Argentina will stage a focus match with the Netherlands in the quarter-finals of the 2022 World Cup , and Argentina has finally ushered in a piece of good news. Although he has completed all the team's training sessions, it is still unknown whether Di Maria can play in this important game.
When Argentina played against Australia in the top 16 of the World Cup, Di Maria was unable to play due to a thigh muscle injury, which directly exposed Argentina's lack of wingers.
In the absence of Di Maria , Argentina lacked the depth of the team's offensive line. Therefore, if Di Maria can play, it will be able to help Argentina solve the problem of insufficient offensive power, and it does not need to rely only on Messi or other core players.
DePaul: Everything is fine
In addition, midfielder DePaul, who was previously reported to have muscle discomfort, also said through social media that everything is fine.
According to media reports, DePaul is suspected of having a muscle injury, but fortunately there is no tear problem, so it is still possible to represent Argentina against the Netherlands .
DePaul posted on social media, "Everything is fine, we will continue to work hard to make final preparations for the finals, let's cheer together!"
On the other hand, Argentine master Scaloni said at the pre-match press conference, "Our formation is basically the same, and tomorrow's formation will depend on the situation of DePaul and Di Maria. After the last training , we will re-evaluate whether they can play."
Argentina coach Scaloni also said, "We are conducting closed training, and I don't know how you know about DePaul. He only participated in half of the training yesterday. I always think that it must be 100% Only players can play."