World Cup - British media speculates that Argentina will not be punished by FIFA
2022-12-12 10:31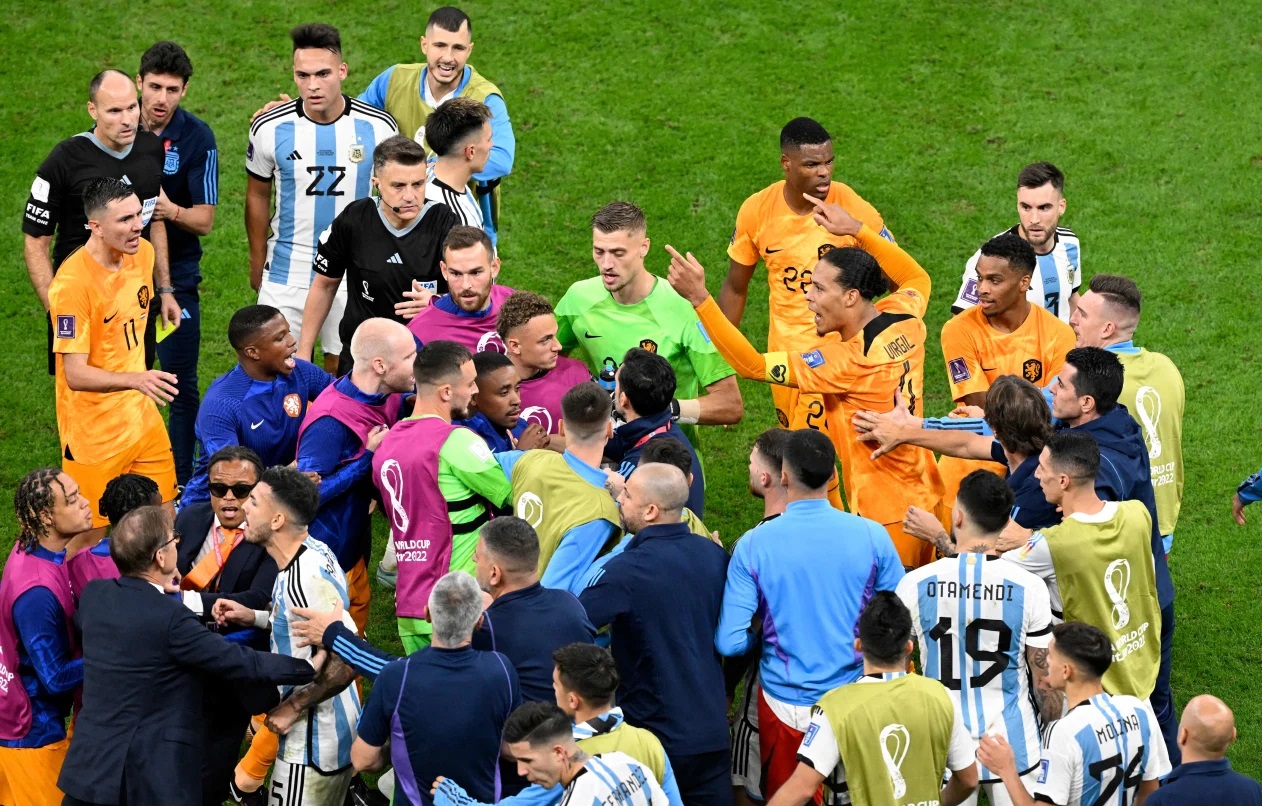 Argentina eliminated the Netherlands on penalties in the previous World Cup quarter-finals. However, during this focus match, the referee on duty issued 18 yellow cards and one red card, and the players from both sides clashed several times during the process. Afterwards, FIFA also announced that it would launch an investigation into the game.

However, according to British media reports, Argentina may not be subject to additional punishment by FIFA for the controversial behavior of this game. According to media reports, several players in Argentina were photographed mocking their opponents after winning the game, and Messi and Damian Martinez both publicly criticized the referee of the game at the end of the interview .
Victory celebration sparks controversy
According to news from the British media, FIFA will not punish Argentine players for their celebrations, including Damian Martinez.
In fact, the player's disclosure of the referee will be regarded as a provocation to the authority of the referee, and Messi also said in an interview after the game that he should not send an incompetent referee to enforce the law in this important game, and also asked FIFA to review .
If, as the media speculates, Argentine players will not be punished additionally, this is definitely great news for Argentina's pursuit of the World Cup.