World Cup - Contributed goals and assists Messi was officially named the best player of the game
2022-12-11 10:57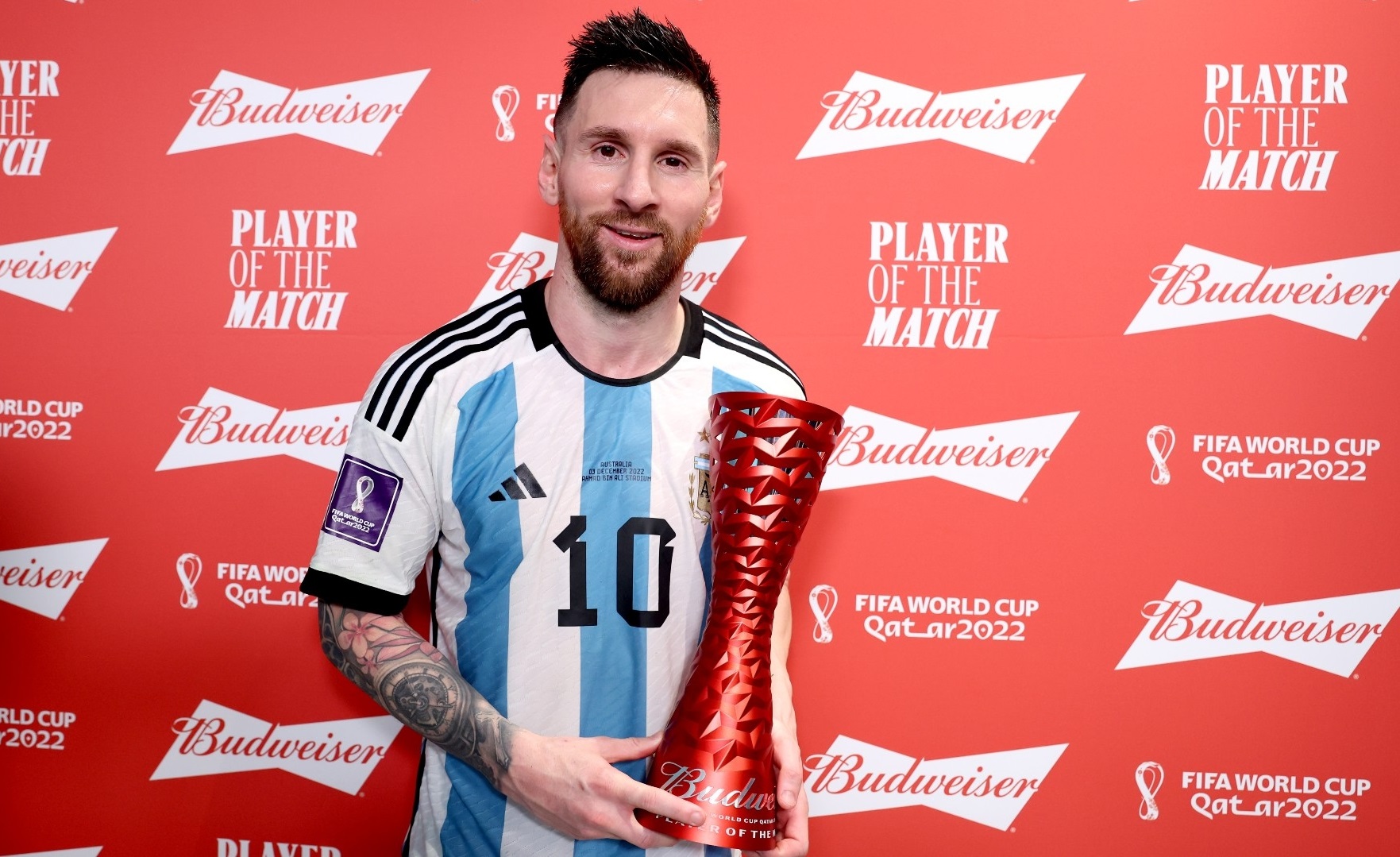 After the "Pampas Eagles" Argentina contributed 2 goals with Molina and Messi in the quarter-finals of the 2022 World Cup , the "Oranje" Netherlands equalized the score in regular time and overtime to stop the game Into a more intense penalty shootout, but Argentina eventually defeated the Netherlands and advanced to the World Cup semi-finals. After the game, Argentine star Lionel Messi was also officially named the best player in the World Cup.
In the process of Argentina 's match against the Netherlands, Messi sent a direct pass after breaking through the center in the 35th minute of the first half. Molina shot from the small penalty area of the center with the instep of his right foot and made Argentina lead the Netherlands 1-0. .
In the 71st minute of the second half, Dumfries was tripped by Acuna to the ground in the penalty area. The referee whistled a penalty kick, and then Messi made a penalty kick to help Argentina continue to lead the Netherlands 2-0. And Messi's career has scored the 10th goal in the World Cup, and also tied Batistuta's record in the history of the Argentine team.
Messi's 5th World Cup
However, in the 83rd minute, Bell House made a cross from the right, and Verhorst made a header from the front and hit the goal, helping the Netherlands to win back 1-2. In the 90th + 11th minute of the battle, Kupmenas made a free kick pass from the top of the penalty area, and Verhorst blasted the goal in front of the small penalty area, helping the Netherlands to equalize the score 2-2, and the game entered the extra period. Time game. However, both sides were unable to break through the opponent's goal in overtime, allowing this focus match to enter a fierce penalty shootout to determine the outcome.
Subsequently, Messi scored a penalty kick in the first round, and after teammates Paredes, Mondial and Lautaro also scored penalty kicks, Argentina finally eliminated the Netherlands with a total score of 6-5.
According to the data, Messi had 6 shots, 2 shots on target and scored a goal in this game. He also had 67 touches, 45 passes, and 37 in place. In addition, Messi also sent 3 key passes, and also scored the highest score of 9.1 points on the scoring website after the game.
It is worth mentioning that this is also the fifth time that the 35-year-old Messi has participated in the World Cup, and it is also the second time in his career that he has entered the World Cup semi-finals.
In addition, after the Pampas Eagles successfully advanced to the semi-finals of the World Cup, Argentina will face Croatia, which had previously defeated Brazil, in the semi-finals.