World Cup - Croatia finish third after beating Morocco 2-1
2022-12-18 14:01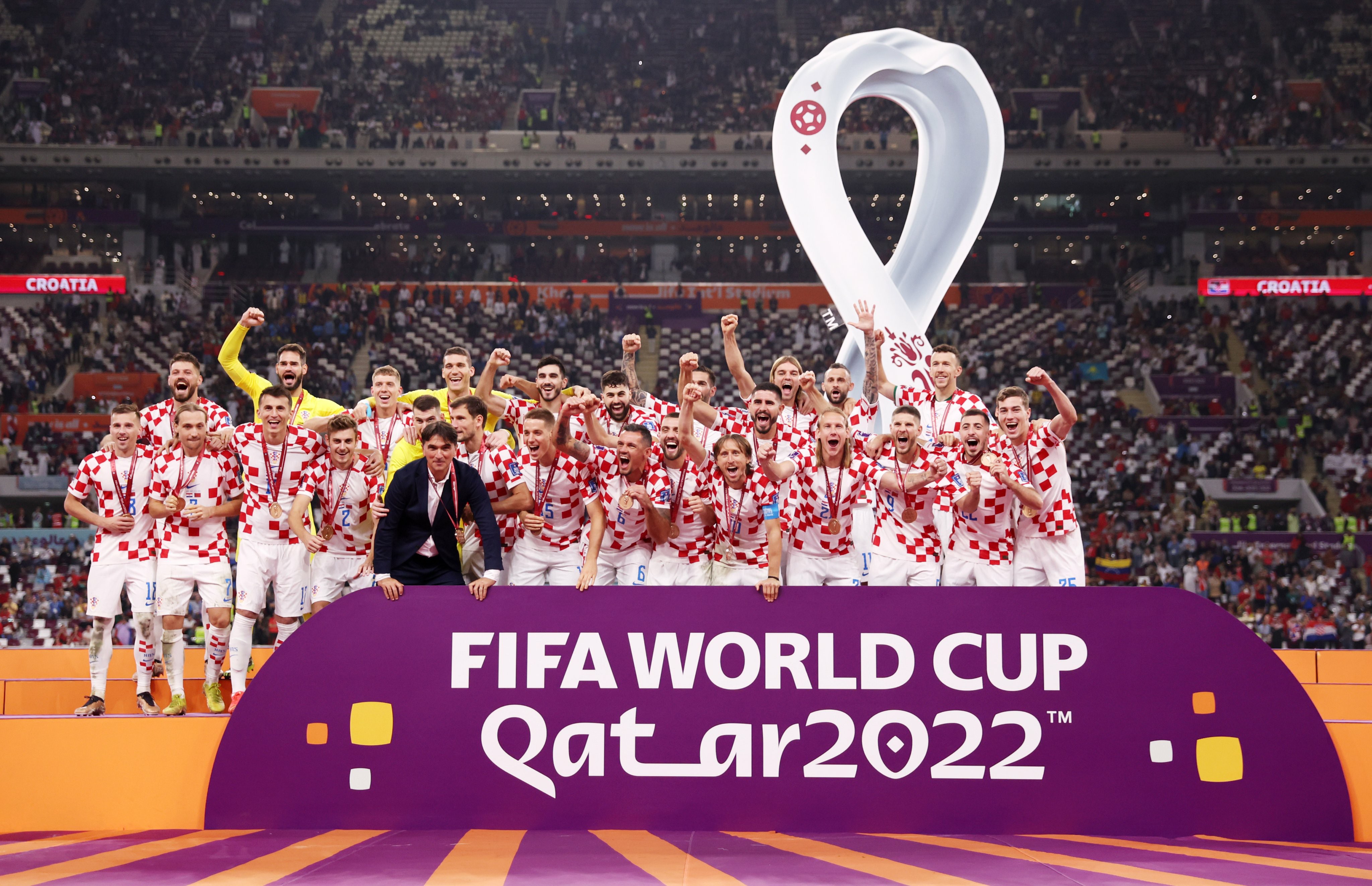 In the 2022 Qatar World Cup third-place match, Croatia finally defeated Morocco 2-1.
In the first half, Gvardiol opened the scoring, and Morocco was countered by Dari. In the 42nd minute, Orsic took the lead again, and Croatia then maintained the lead until the final whistle.
first half
Facing Croatia, Morocco could not help showing signs of nervousness at the beginning of the game: only 3 minutes after the start, Bounou almost cleared the ball to his own goal. After 4 minutes, they were defeated by Croatia first - Majer made a free kick from the front court, and Perisic assisted Gvardiol with a header to score the goal.
However, Croatia took the lead in less than 3 minutes and retaliated by Morocco. In the 9th minute, Majer faced Ziyech's free-kick and made a clearance error. Dari scored a header in front of the goal, 1 to 1.
In the next 36 minutes, Croatia had a slight advantage in possession. In the 10th minute, Orsic missed a long shot from outside the penalty area. In the 18th minute, Orsic's right-footed shot was blocked by his teammates. Then Perisic sent a cross from the left, but Kramaric's header was confiscated by Bounou.
In the 24th minute, Modric made a long-range shot from outside the penalty area, and Bunu made another save from the lower left corner. The deadlock was not broken until the 42nd minute: Orsic kicked in from the right side of the penalty area, and the ball bounced into the net after hitting the post.
second half
Croatia had a chance to consolidate their advantage in the 51st minute, but Majer's cross from the left was missed by Livaja. In the 75th minute, it was Morocco's turn to miss the equalizer: Gvardiol's clearance error allowed Nesyri to get the ball, but the latter hesitated without marking and was finally saved by Livakovic.
In the 87th minute, Kovacic pushed past the defender and missed the shot, making Croatia miss another chance to score. However, Croatia held on to a 2-1 advantage until the final whistle to claim third place in the 2022 World Cup from Morocco.