World Cup - Goalkeeper Emiliano Martinez in brilliant form to help Argentina reach semi-finals
2022-12-11 11:32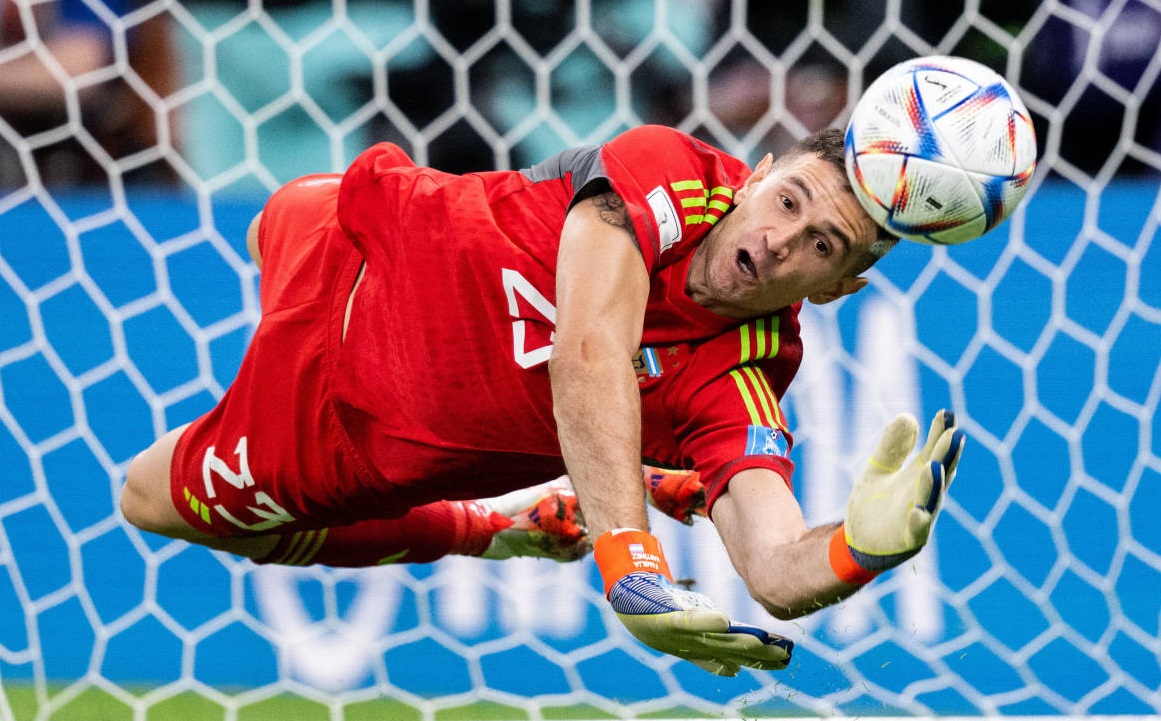 In the quarter-finals of the 2022 World Cup , Argentina scored 6-5 through Messi's pass and penalty kicks from Paredes, Mondial and Lautaro. The total score eliminated the Netherlands and successfully advanced to the semi-finals. It should be noted that goalkeeper Emiliano Martinez saved twice the penalties of the Dutch players in this penalty shootout, so this goalkeeper is definitely one of the biggest contributors to Argentina's qualification for the World Cup semi-finals.
In the process of Argentina against the Netherlands, Messi took the lead in assisting Molina to score. In the second half, Messi also successfully scored a penalty kick to expand the lead. However, the Netherlands also relied on Verhorst to score 2 goals to equalize the score, allowing the game to enter a fierce penalty shootout.
In the first round of penalty kicks, Argentine goalkeeper Emiliano Martinez saved a penalty kick from Dutch star Van Dijk, and Messi also scored a penalty kick to help Argentina lead 1-0.
In the second round, Emiliano Martinez once again saved the Dutch player's penalty kick, and Paredes made a penalty kick to help Argentina expand its lead. Then Mondiel and Lautaro also scored penalties to help Argentina beat the Netherlands .
Zabaleta: Emiliano Martinez is a hero
Emiliano Martinez couldn't hide his emotions and wept after Argentina finally qualified for the World Cup semi-finals. It is worth mentioning that Emiliano Martinez was also one of the contributors to Argentina's Copa America victory last year. In this World Cup, Emiliano Martinez is still an important member of the team to achieve good results.
In addition, Argentine legend Zabaleta said in a program, "We praise Messi, but Emiliano Martinez is a hero."
Rio Ferdinand said of Martinez's penalty save from Dutch captain Virgil van Dijk: "It was a fantastic save and he looked confident in the game because he has the experience to save penalties."