World Cup - Helping Croatia beat Brazil goalkeeper Livakovic to be named Man of the Match
2022-12-11 13:55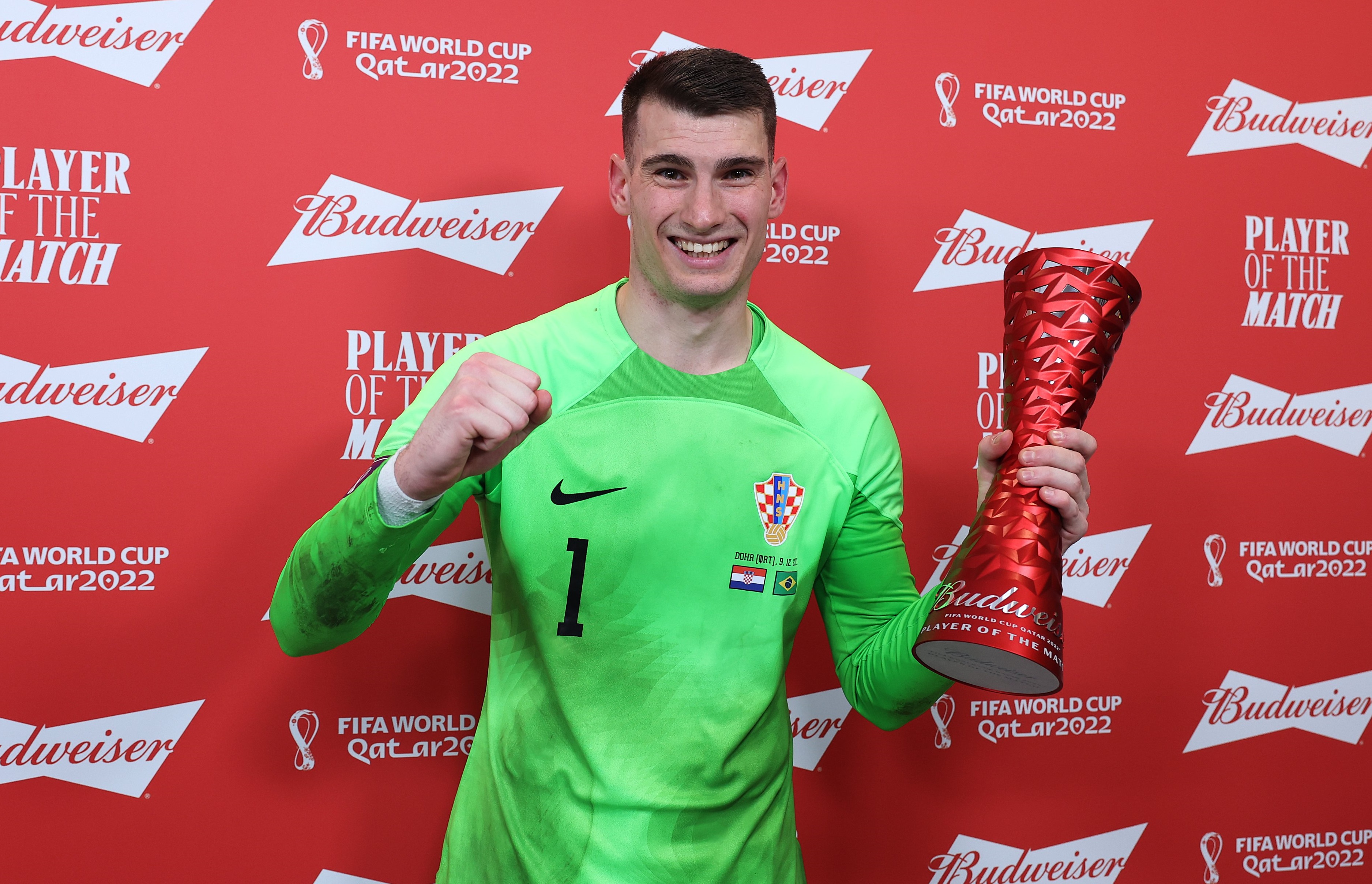 In the quarter-finals of the 2022 World Cup , Croatia relied on Petkovic to draw with Brazil in extra time, and then broke through the opponent's goal 4 times through penalty shootouts, and finally successfully eliminated the strong enemy Brazil and advanced to the current tournament World Cup semi-final. After the game, Croatian goalkeeper Livakovic was awarded the official World Cup Player of the Match award for his outstanding performance.

Livakovic made nine saves in Croatia 's game against Brazil, sending the game into extra time.
In addition, Livakovic resolved the crisis created by Brazil three times in overtime, so that the two sides had to go through a penalty shootout to decide the outcome. In the first round of the penalty shootout, Livakovic successfully saved a penalty kicked by Brazilian star Rodrygo. In the second round, the direction of Casemiro's shot was accurately predicted, but because Casemiro's penalty kick was a bit fast, he failed to complete the save in time.
However, Croatia still relied on Vlasic, Meyer, Modric and Orsic's penalty kicks, and finally successfully eliminated Brazil .
4 goals saved in two penalty shootouts
It is worth mentioning that Croatia has won two consecutive games in this World Cup through penalty shootouts, and the 27-year-old goalkeeper Livakovic saved a total of 4 goals in the two penalty shootouts, successfully tied for the World Cup The best in history.
According to statistics, one of the best goalkeepers in the world, Brazilian goalkeeper Alisson, made a total of 5 saves in this World Cup, but Livakovic completed 8 saves in the regular game against Brazil, plus 11 in the extra game. It is also a new record for a single game in the World Cup since 2000.
It should be noted that Livakovic faced Neymar and Richarlison in this game with strong stars, but Livakovic was still able to complete 11 saves, which is incredible.