World Cup - Helping France advance to semi-final Giroud named Man of the Match
2022-12-11 09:18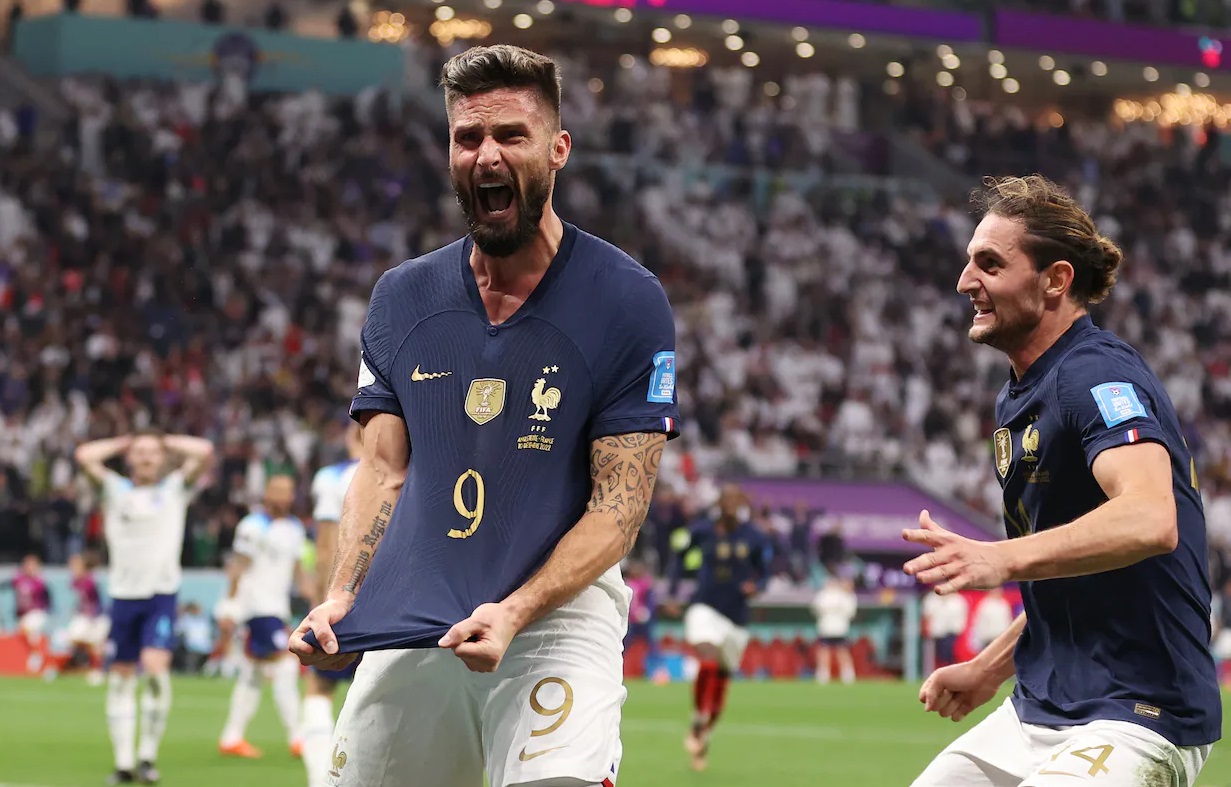 In the quarter-finals of the 2022 World Cup , the "Gallic Rooster" France, after being equalized by the "Three Lions" England in the second half, relied on Giroud to score a key goal, and finally succeeded in defeating England 2-1 Advance to the semi-finals. After the game, the 36-year-old Giroud was also officially named the best player in the World Cup.

In the process of France against England, Griezmann responded in the 17th minute. Tchouaméni shot from the top of the penalty area. The ball then flew into the net from the left side of the goal to help France 1-1 0 takes the lead.
But in the 54th minute of the second half, Saka was tripped by Tchouaméni in the penalty area, and the referee directly awarded a penalty kick. Then Kane scored a penalty kick to help England equalize the score 1-1.
Giroud scores his 53rd national team goal
However, in the 78th minute, Griezmann made a pass from the left side of the front court, and Giroud made a header from close range in the small penalty area, helping France achieve a 2-1 lead. In addition, Giroud scored his fourth goal in this World Cup, ranking second in the scorer list after Mbappé, and scored his 53rd goal in his national team career.
In the 82nd minute, Theo knocked down Mount in the penalty area. After VAR intervened, England got another penalty kick. Then Kane kicked the ball into the stands when he took the penalty kick, and France escaped another equalizer.
In the end, France still defeated England 2-1 and successfully advanced to the semi-finals of this World Cup, while Giroud was also elected the best player of the game.
According to the data, Giroud had 3 shots on target and scored a goal in this game.
Southgate comforts Kane
On the other hand, if the penalty shootout is not counted, England star Kane has taken penalty kicks for the fifth time in the World Cup, breaking the record of Messi, Ronaldo and other stars taking penalty kicks.
Although Kane scored a penalty kick in this game to help England equalize the score, but when he took the second penalty kick, he shot into the stands. After being unable to help England advance to the semi-finals, Kane squatted on the ground for a long time. Coach Southgate and his teammates immediately stepped forward to appease him. Teammate Pickford also prevented the camera from shooting Kane.