World Cup - Morocco's shock victory over Spain,fans revelry turns violent
2022-12-08 13:56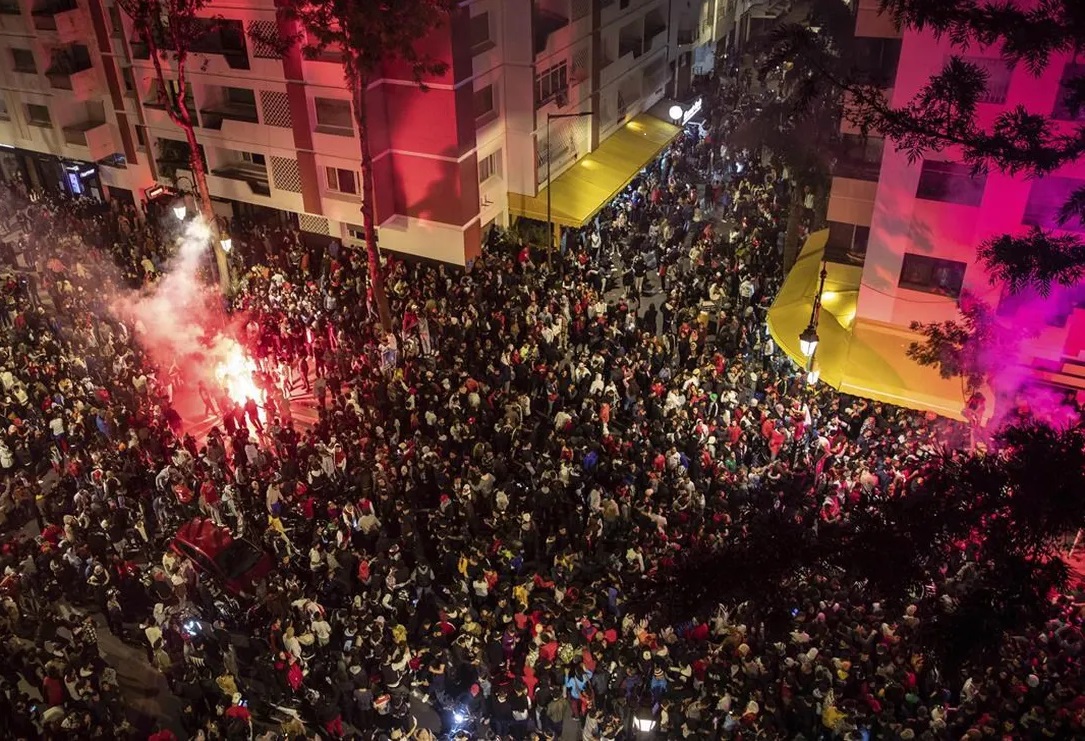 In the round of 16 of the 2022 World Cup , Morocco eliminated the 2010 World Cup champion Spain at the last moment, making Morocco the first Arab country in history to advance to the top 8 of the World Cup. Afterwards, the fans in Morocco celebrated with surprise and caused riots, and there were also reports of out-of-control scenes in Qatar and other major European cities.
In fact, most of the fans and the media believed that Spain could successfully advance to the top 8 of the World Cup in this game. However, in the process of Spain's match against Morocco, it was 0-0 in regular time, and then Morocco passed the cruel point. The ball game directly defeated Spain 3-0, which surprised fans all over the world, and the Moroccan team was definitely the most surprised side.
Police deploy tear gas
After the game, Moroccans and fans from all over the world celebrated with great fanfare, including the noise of holding the national flag and singing in the streets of major cities, honking horns all night, setting off fireworks and signal flares. Seeing that the scene was getting out of control, the riot police in Brussels, Belgium even dispatched tear gas and arrested several people, and finally managed to control the out-of-control scene.
After qualifying for the quarter-finals, Morocco will face Portugal, which beat Switzerland 6-1 on December 10.