World Cup controversy darkens as football takes center stage in Qatar (Part 1)
2022-12-14 12:51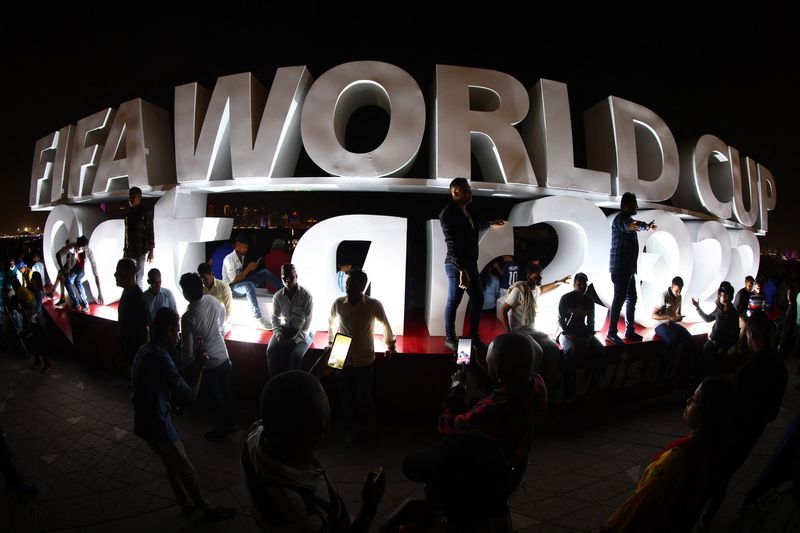 As the World Cup reaches its climax in Qatar, on-pitch drama has partially overshadowed the human rights controversy that has dogged the Gulf Arab nation since it was first picked as host 12 years ago.
From the moment they won the World Cup , critics questioned how football authorities could choose a country that had never qualified for a final, was too hot to host summer games and needed to build most of its World Cup stadiums from scratch.
The decision also puts the spotlight on Qatar's human rights record -- including the conditions of foreign workers who build the stadiums and conservative laws banning homosexuality, restricting political expression and curbing alcohol sales.
Qatari authorities say the decade-long criticism of their country is unfair and misguided, pointing to labor law reforms implemented since 2018 and accusing some critics of racism and double standards .
Organizers have also denied allegations of bribery to secure the rights to host the biggest football event in the Middle East for the first time.
The disputes have overshadowed progress in the competition, complicating Qatar's efforts to present itself as a global power offering more than vital gas supplies to the world.
Belgium opened an investigation into separate allegations that Qatar provided cash and gifts to officials to influence EU decision-making, renewing criticism this week. Qatar has denied any wrongdoing.
Sports and Politics
The first week of the tournament set the tone, with Saudi Arabia beating Argentina in one of the biggest upsets in World Cup history, to the delight of thousands of visiting Saudi fans whose country had until last year held off a regional boycott of Qatar.
Leaders of the two neighbors draped each other's flags and scarves during the match, marking the end of a bitter dispute.
Morocco's surprise progress - taking African and Arab hopefuls to the semi-finals for the first time - also energized the competition, challenging European and South American dominance and providing proof for the first-ever World Cup in the Arab world.
Early global attention focused on football's governing body FIFA's plans to punish teams for wearing " One Love " armbands that support LGBT+ rights , and stadium security targeting chants in support of anti-government protests in Iran.
The German players posed for a pre-match photo with their hands over their mouths following the " One Love " ban, a gesture that echoed some of Germany's political leaders' outspoken criticism of Doha's rights record.
That didn't stop Qatar from signing a 15- year deal to supply gas to Germany a few days later , but Germany's early knockout was gloated by some Qataris and criticized by Berlin and other capitals.
Another European diplomat said the World Cup provided a platform for political issues. " From a Western perspective, criticism has not disappeared, " they said.
" You can't separate sport and politics. But when the game starts, the next 90 minutes are about the game and not the politics. "