World Cup in Qatar——The fans of the Japanese team returned to Japan warmly welcomed the airport and thanked them
2022-12-08 15:37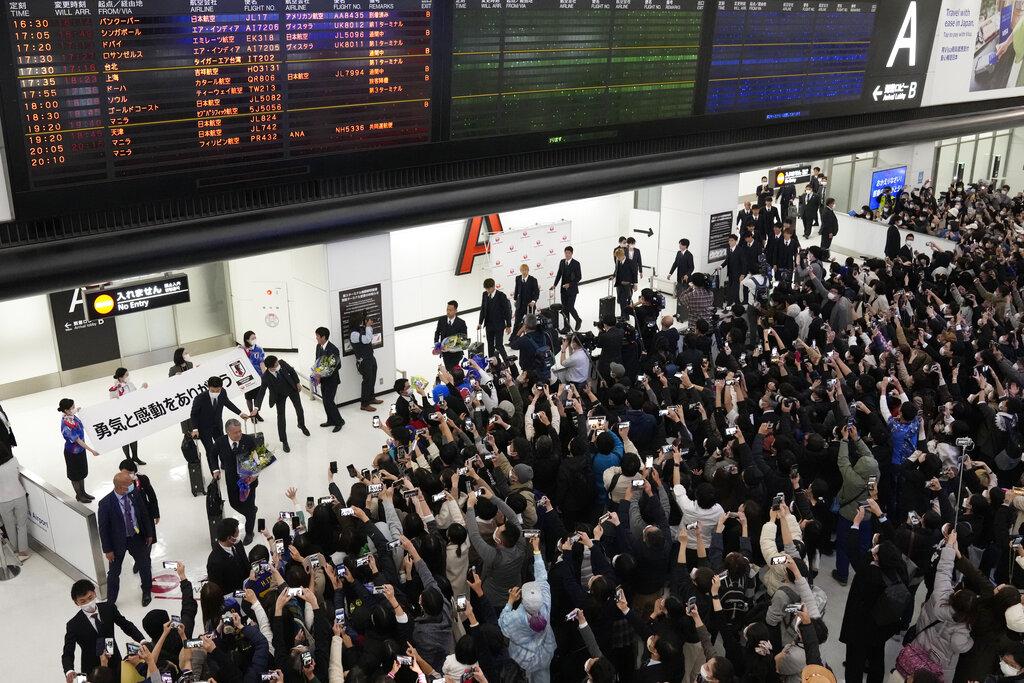 The Japanese team ended their World Cup journey in Qatar and returned to Japan. At the airport, coach Mori Yasuchi led the team back home. Many fans on the scene picked up the plane and shouted "Bravo!" "Thank you!" The performance in the World Cup was really wonderful.
Japan Football Association president Kozo Tajima, Mori Yasuichi and captain Yoshida Asaya all received bouquets from fans, and Mori Yasuichi also expressed his gratitude to the fans. The fans affirmed the performance of the Japanese team and called Mori Yasuichi their hero.
In this World Cup, Japan defeated Germany and Spain one by one in the group stage and successfully qualified, which has shocked fans all over the world. In the round of 16, Japan drew with Croatia within 120 minutes. Although they performed poorly in the final penalty shootout, they found their own weaknesses. I believe that after this game, the Japanese team will train harder and go further. Goal forward.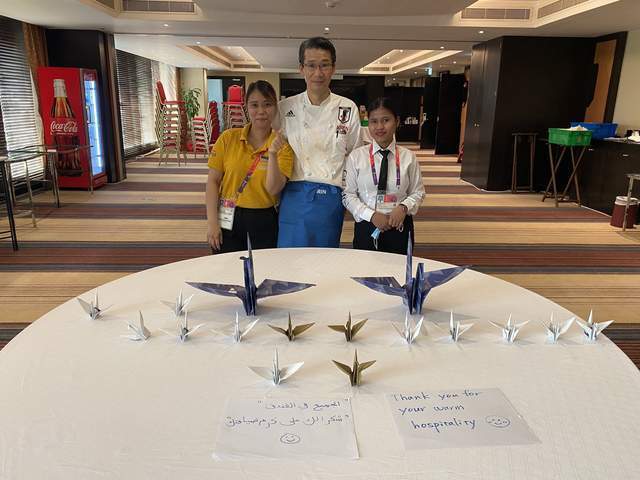 Japanese chef cleans the restaurant before returning home and presents paper cranes
Japanese chef Xi Fang Zhao was also preparing to return to Japan after being eliminated in Japan. However, before leaving, Xi Fang Zhao and his assistants cleaned the kitchen spotlessly, and placed 16 paper cranes on the dining table, with a note written in Arabic and English: Thank you for your hospitality.
Xi Fangzhao has attended 5 World Cups with the Japanese team, and each time he manages the meals of the national team players. He is one of the most important figures in the Japanese team.