World Cup in Qatar - Journalist dies after US journalist
2022-12-13 10:32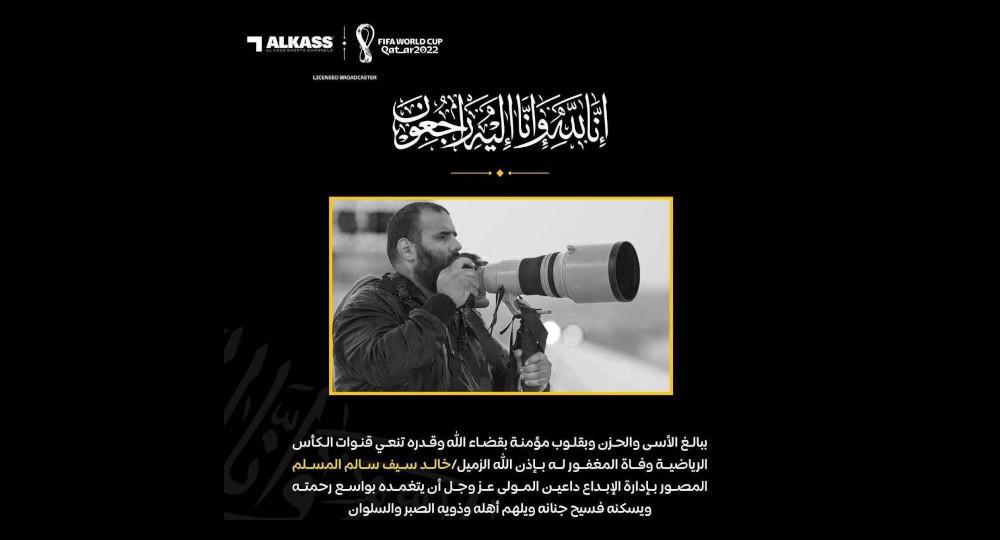 During the World Cup in Qatar on the 10th, an American sports reporter died in Qatar, but another reporter died within two days of the news.
The currently dead photojournalist is a native of Qatar named Kali Almislan. He passed away during his coverage of the World Cup a few days ago. The cause of death is unknown for the time being. "We trust in Allah's mercy and forgiveness towards him and extend our deepest condolences to his family," Qatari newspaper Khaleej Times wrote on social media.
According to the investigation, Al Mislan is working for the Al Kass TV station of the Qatar News Channel and has been involved in this work since the beginning of the World Cup. Qatar's news only released the news of Al Mislan's death, but did not specify the cause and time of Al Misran's death.
Security guard falls from height of pitch
On the day Almislan's death was announced, a security guard at the Lussel Stadium was seriously injured after falling. Reports claimed an observer had said the security guard had fallen from a height during the quarter-final match between Argentina and the Netherlands.
The security guard, an immigrant worker, is said to have fallen from the top outside the stadium hall to the ground. Security is currently emotionally stable, but the situation is not optimistic. The Supreme Council of Qatar also issued a statement on the matter, which was a serious fall while on duty.
"At that time, the medical team of the stadium had sensed the scene and carried out emergency treatment. The ambulance also sent the security guard to the nursing part of the hospital." The Qatari authorities are also investigating the cause of the fall.