World Cup-Proud of the players Didier Deschamps: Will do my best to find a way to fight Messi
2022-12-16 14:37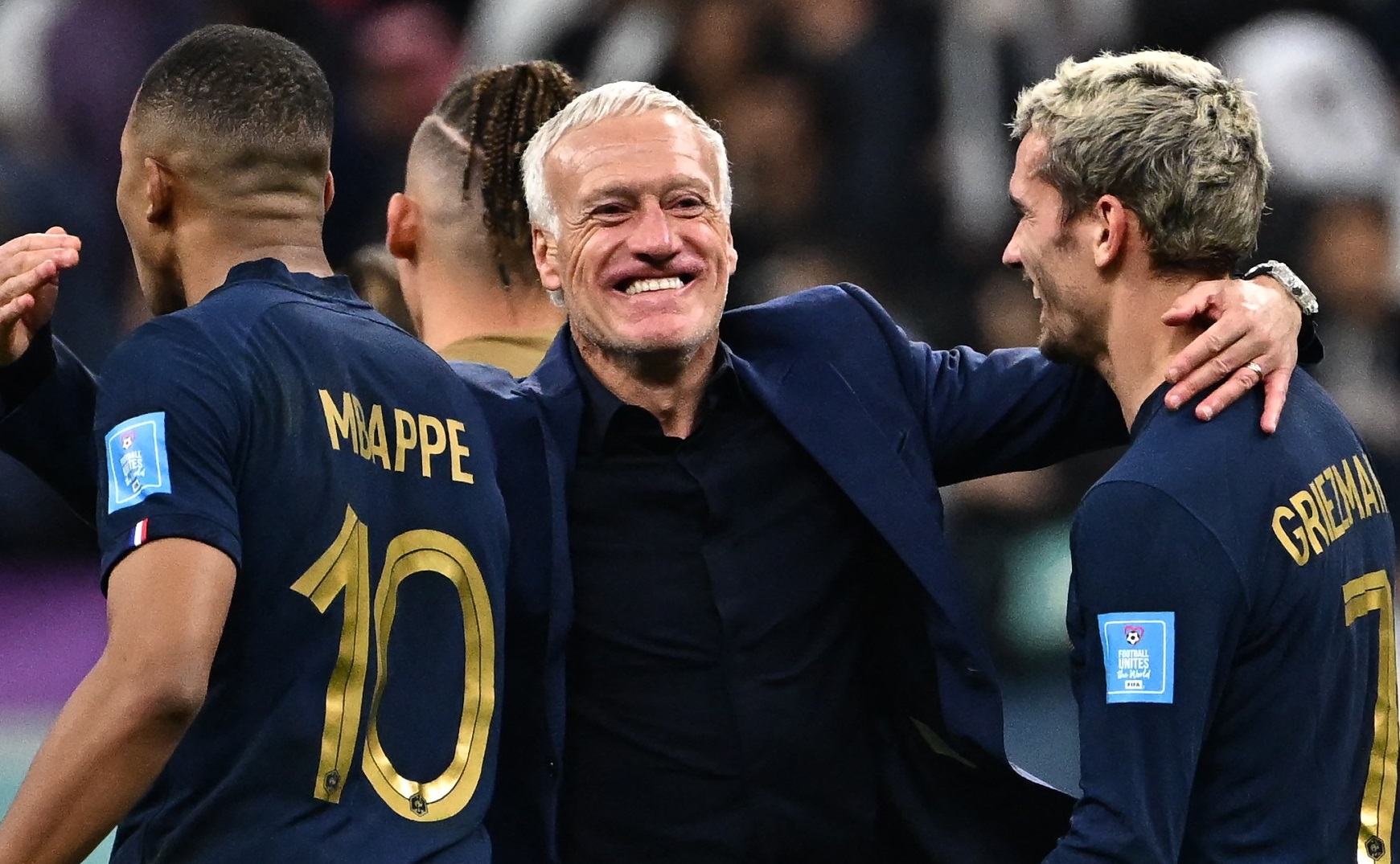 Defending champions France reached the final after beating Morocco 2-0 in yesterday's World Cup semi-final. French coach Didier Deschamps said in a recent interview that the game against Morocco was really difficult, so he is very proud of this victory, and the team will prepare to move to the next stage, and will do their best to find the match against Argentine star May. Western method.
After France eliminated Morocco, they will face Argentina, which is considered the favorite to win the championship, in the final. When recalling the previous game against Morocco, French coach Didier Deschamps said, "I am proud. It is really great to be able to advance to the final, but this is not an easy victory. We need to combine quality, experience and team spirit , You have to put your heart and soul into it when it's difficult, and my players really did it, and I'm proud of them from the bottom of my heart."
Messi has scored 5 goals in the 2022 World Cup
It is worth mentioning that France will stage a much-anticipated final with Argentina led by Messi , and the two sides have played against each other in the top 16 of the 2018 World Cup. France also defeated Argentina 4-3 in a thrilling way.
When asked about playing against Messi 4 years ago, France coach Didier Deschamps said, "Messi has been in very good form since the beginning of this World Cup, so he is undoubtedly one of the best players in the World Cup. In 4 years Before, he was in the center forward position, now Argentina is playing two strikers, and Messi is either one of the strikers, or appears in the shadow center position. But we will try our best to find a way to counter Messi, as if Argentina will try to stop our players as well."
According to statistics, Argentina has scored 12 goals so far in this World Cup, and Messi has contributed 5 goals and 3 assists, which is equal to more than 66% of the goals. Therefore, Messi is definitely what France needs. Pay attention to one of the core players of Argentina.