World Cup Qatar 2022 - Tunisia's Kaziri announces retirement from national team
2022-12-03 08:47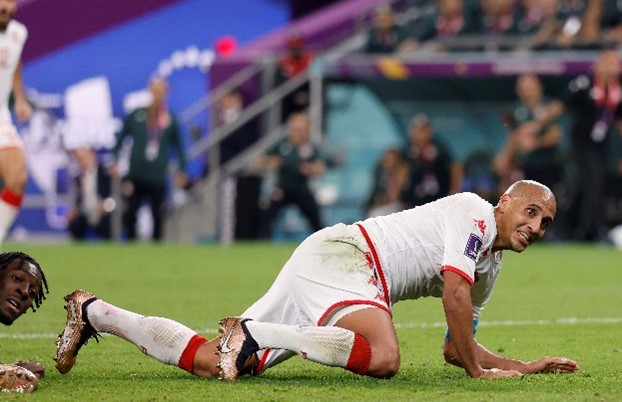 Tunisia striker Wahbi Kaziri has announced his retirement from international football after his national team was eliminated in the group stage of the World Cup in Qatar.
Hazri scored in Tunisia 's 1-0 win over defending champions France, joining Saudi duo Salim Dawsari and Sami Al - Jabir as the most Arab goalscorers in World Cup history, each scoring 3 balls.
" After the game against Tunisia, in a meeting that included all the players as well as the technical and administrative staff, I told everyone that this moment is appropriate, I thank everyone and wish them success," said Kaziri
" I'm proud of what I've done for my country over the past few years and I believe the future is bright for this generation. "
The 31 -year-old Montpellier striker said: " Beating France, scoring goals, being decisive, that's even more beautiful. "
Kaziri's record and achievements
Tunisia started their World Cup campaign with a 0-0 draw against Denmark before losing 1-0 to Australia.
Victory over France was not enough to save Tunisia as Australia's victory over Denmark booked their place in the round of 16 where they will meet Argentina.
Hazri, who was born in France and played one game for the French national team in 2012 , moved to Tunisia and won 74 international games for Tunisia, scoring 25 goals along the way.